Who is the company that cares
Service Windsor-Essex
For over 35 years
Canada Construction Inc. has been a regional leader in residential and commercial restoration since 2004. Established by owner Phil Piccinin, the company has been delivering passionate full-service restoration work in Windsor-Essex County for over a decade, helping to restore normality to lives that have been turned upside down by damage and disaster. More recently, the company has teamed up with Tim Dobson, who has built up a solid reputation in the industry over the past 25+ years. Canada Construction is delighted to continue the legacy Tim has created; a legacy forged through the highest level of customer service and impeccable quality.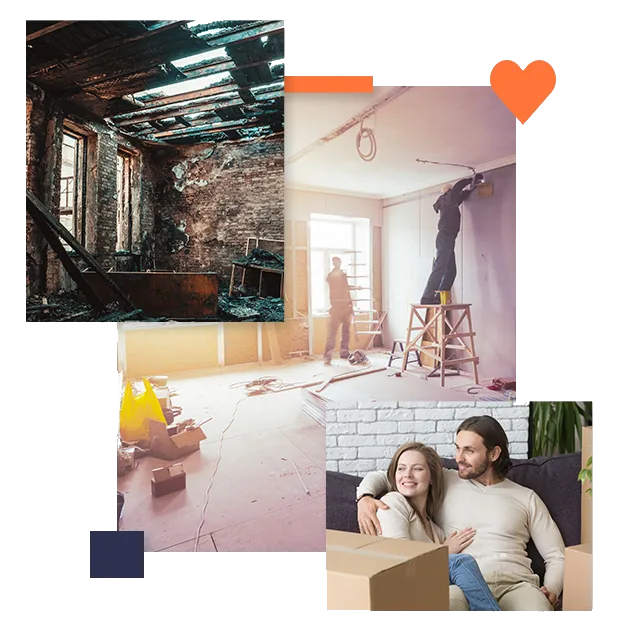 At The Company That Cares
We're homeowners too
There's no place like home, but when things go wrong it can feel like the world is falling in on you. At Canada Construction we truly understand the turmoil you're going through, and we make it our priority to restore both your property and your life as quickly as possible.
What We Do
The home restoration and construction experts
We offer an end-to-end recovery process and can handle all aspects of restoration, including: 24 hour emergency response, temporary housing, damage assessment, insurance mediation, and restoration and sanitation of all types of property.
We understand how disruptive and emotionally draining it can be to go through situations like this, so we make it a priority to shoulder as much of the stress and turmoil as possible, allowing you to move forward quickly and keep your focus fixed on important matters.
We work to get you back in your home quickly, efficiently and safely.
We restore your home to its original condition, often time for the better. Our experienced team members have been trained for proper evaluation of damages, and who take the stress of meeting with insurance adjusters away from homeowners.
We are certified by IICRC and offer 24-hour services with immediate response regardless of the damage/emergency or type of loss.
We have many years of experience working on large losses/rebuilds (commercial and residential). No job or loss is too big or too small for us to handle. We are professional, sage, respectful and knowledgeable.


New Construction
When you're looking to build a new home, you can count on the company that cares to deliver.
Read More